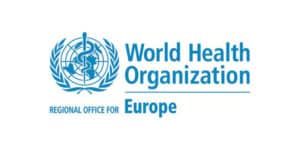 WHO/Europe is pleased to announce that the cultural contexts of health and well-being (CCH) project, which it pioneered and established, will now also be rolled out in the United States of America.
Vanderbilt University will lead the United States-based CCH programme. This initiative has been made possible by support from the Robert Wood Johnson Foundation, which has provided a 3-year grant totalling US$ 600 000.
"Our cultural beliefs shape the way we think about health," said Karabi Acharya, Director of the Robert Wood Johnson Foundation. "We draw from the experiences of countries around the world that bring the relationship between culture and health into sharper focus. Leveraging that global learning, this project will explore culture's impact on our overall health and well-being in the United States."
Nils Fietje, Research Officer at WHO/Europe, added, "We are delighted to see that the work being done in the WHO European Region can be of use and inspiration elsewhere. It has become abundantly clear that health insights on matters such as culture are a critical component to finding solutions that are contextually integrated and thereby fit for purpose."
Ted Fischer, Cornelius Vanderbilt Professor of Anthropology and Director of the Center of Latin American Studies, will lead the work. Fischer has served as an external advisor for WHO/Europe on topics of culture and health over the last 4 years.
"The medical field has been moving toward a model of considering the whole person, not just the disease, for a while now, and this project presents a great opportunity to rethink how we do medicine in ways we might not have considered before," Fischer said. "And that's really exciting."
WHO project on cultural contexts of health and well-adopted in U.S.  
---